The Other Side of Karma: How Nature Spirits and Devas (Angels) Affect Our Lives, featuring Kurt Leland, NE Theosophical Federation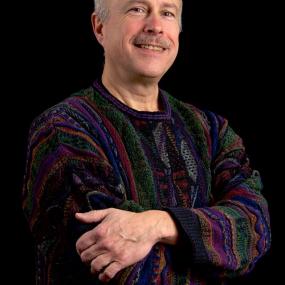 May 24-26, 2019 Friday dinner through Sunday lunch
The Other Side of Karma: How Nature Spirits and Devas (Angels) Affect Our Lives
Many clairvoyant accounts of the nonphysical, nonhuman beings we call nature spirits or fairies and devas or angels emphasize their cuteness, beauty, majesty, and mystery. But they may also have a darker—or at least inconvenient—side, involving such things as disappearing keys, unexpected delays, freak accidents, and even natural disasters. As such, they are the agents of the positive and negative karma we generate for ourselves in the past of this lifetime and in previous lives. From the lowly elementals we create with our thoughts and feelings to the awe-inspiring Lords of Karma, we are constantly interacting with and being affected by nature spirits and devas. Join theosophical clairvoyant Kurt Leland in this weekend exploration of how to live and work with such beings in mutually beneficial ways. Though we may not be able to evade the karmic processes we have set in motion, we can learn to transform them for the greater good of all.
Kurt Leland is a National Lecturer for the Theosophical Society in America. He is also an award-winning composer and the author of eight books dealing with subjects such as astral projection, near-death experiences, and mystical experiences associated with music. His latest book is Rainbow Body: A History of the Western Chakra System from Blavatsky to Brennan (2016). An internationally known expert on the life and writings of theosophical leaders and clairvoyants Annie Besant and Charles W. Leadbeater, Mr. Leland has also compiled and annotated Invisible Worlds: Annie Besant on Psychic and Spiritual Development (2013) and an authoritative edition of Leadbeater's classic, The Chakras (2013).
Program Fee: $100 and is a non-refundable deposit.
The Northeast Federation (TSA) through the generosity of the Sellon Trust and our members will help with the cost of the room and board. Members of TSA in good standing as of 1/1/17 are eligible for this scholarship.
The scholarship will be $130. $75 will be due for balance of retreat.
Singles are an additional $40 for the weekend.
Contact Name:
Pumpkin Hollow Retreat Center