The Quest For Knowledge featuring Pablo Sender - NE Theosophical Federation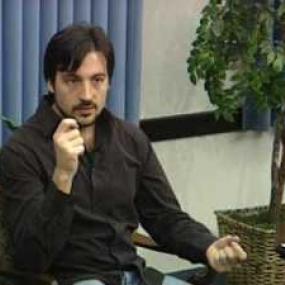 July 5-7, 2019 Friday evening through Sunday lunch
The Quest for Self-Knowledge
Many spiritual traditions point out that the root of suffering and conflict lies in our ignorance of who we really are. Before we can realize our essential natures, however, it is necessary to peel back layers of false conceptions and mistaken identities. Helped by the peace and beauty of this Theosophical Center participants will have the opportunity to explore the foundations for this knowledge and engage in a series of exercises to help us look deep within.
Pablo Sender, PhD, joined the Theosophical Society (TS) in 1996 in his native Argentina. He has lived and worked at the international headquarters of the TS in Adyar, India, and at the national center of the TS in America. He is currently at the Krotona Institute of Theosophy in Ojai, California, where he works in Theosophical education. An international speaker, he has presented programs and retreats in India, Europe, Oceania, and the three Americas. He has written books in Spanish and English. His latest book is Evolution of the Higher Consciousness, on which this program is based.
Program fee: $100 and is a non-refundable deposit, to be paid in full at time of registration.
The Northeast Federation (TSA) through the generosity of the Sellon Trust and our members will help with the cost of the room and board. Members in good standing as of 1/1/17 (TSA) are eligible for this scholarship.
The scholarship will be $130. $75 will be due for balance of retreat.
Singles are an additional $40 for the weekend.
Go to registration page to register. For further information please contact the Pumpkin Hollow office.
Commuters: Register by June 28, 2019. $220 for entire weekend (includes $100, nonrefundable registration fee).
Contact Name:
Pumpkin Hollow Retreat Center