The Mystery and Power of the Heart: Advice from Spiritual Teachers of all Times featuring Juliana Cesano, NE Theosophical Federation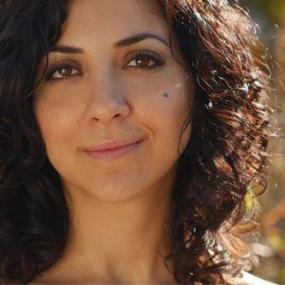 August 30 - September 1, 2019 Friday dinner through Sunday lunch
The Mystery and Power of the Heart: Advice from Spiritual Teachers of all Times
Among the many valuable esoteric teachings offered to humanity by occultist and philosopher H. P Blavatsky, was one that spoke of the heart as the seat of spiritual consciousness. In like manner, mystics from traditions around the world, past and present, regarded this center and the practices associated with it, as a major key to true spiritual unfoldment. During this weekend, we will explore their shared wisdom and direct experience of this reality, as well as their recommended practices.
Juliana Cesano is a second-generation Theosophist and has been actively involved with the Society's work for over 20 years. She spent two years volunteering at the international headquarters in Chennai, India, before becoming a staff member at the Theosophical Society in America. She is a certified yoga teacher, 200 CYT, and is currently the manager of the Quest Book Shop.
Full payment of program fee is your deposit for this special program.
Program Fee: $100 and is non-refundable deposit.
The Northeast Federation (TSA) through the generosity of the Sellon Trust and our members will help with the cost of the room and board. Members of TSA in good standing as of 1/1/16 are eligible for this scholarship.
The scholarship will be $130 and the guest will pay the balance for room and board: $75.
Single Rooms are an additional $40 per weekend.
For further info and registration contact Pumpkin Hollow Retreat Center.
Contact Name:
Pumpkin Hollow Retreat Center