Fall Silent Meditation Retreat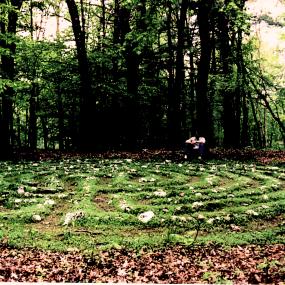 October 9-11, 2020 Friday dinner through Sunday lunch
Welcome to a weekend of relaxation, meditation and insight in the natural peaceful beauty of Pumpkin Hollow . The wooded trails, the stream and falls, the labyrinth and meadows all beckon us to silence and introspection, helping us to connect deeply with our Inner Self. Take time for a 'gift of the spirit'.
Quieting speech and mind, we will seek to contemplate that which is beyond thought and listen to the voice of the silence within.
Together we enjoy meditations, nature walks, yoga and a campfire, as well as, time for private reflection. Friday night we meet to share our aspirations and to affirm our group intention - and then begin our silence. This nourishing space of silence we share until before lunch on Sunday.
Program Fee: $80
Room and Board - please see our registration page
Facilitator Information:
Carolyn Kay Wheeler, RN integrates a life work in the healing arts of TT, yoga, and ecstatic dance traditions. She balances her love of gardening and nature with outreach in schools of multicultural education through dance.
Contact Name:
Pumpkin Hollow Retreat Center