Winter Solstice Greetings
from Pumpkin Hollow Retreat Center
"Circles of Light each day we are turning, Circles of Love our hearts every yearning, Darkness to Light, now Light dwells within,
Goodwill, Goodwill, Goodwill, Goodwill."
(Pumpkin Hollow's Winter Solstice Carol of song and dance)
Dear Friends,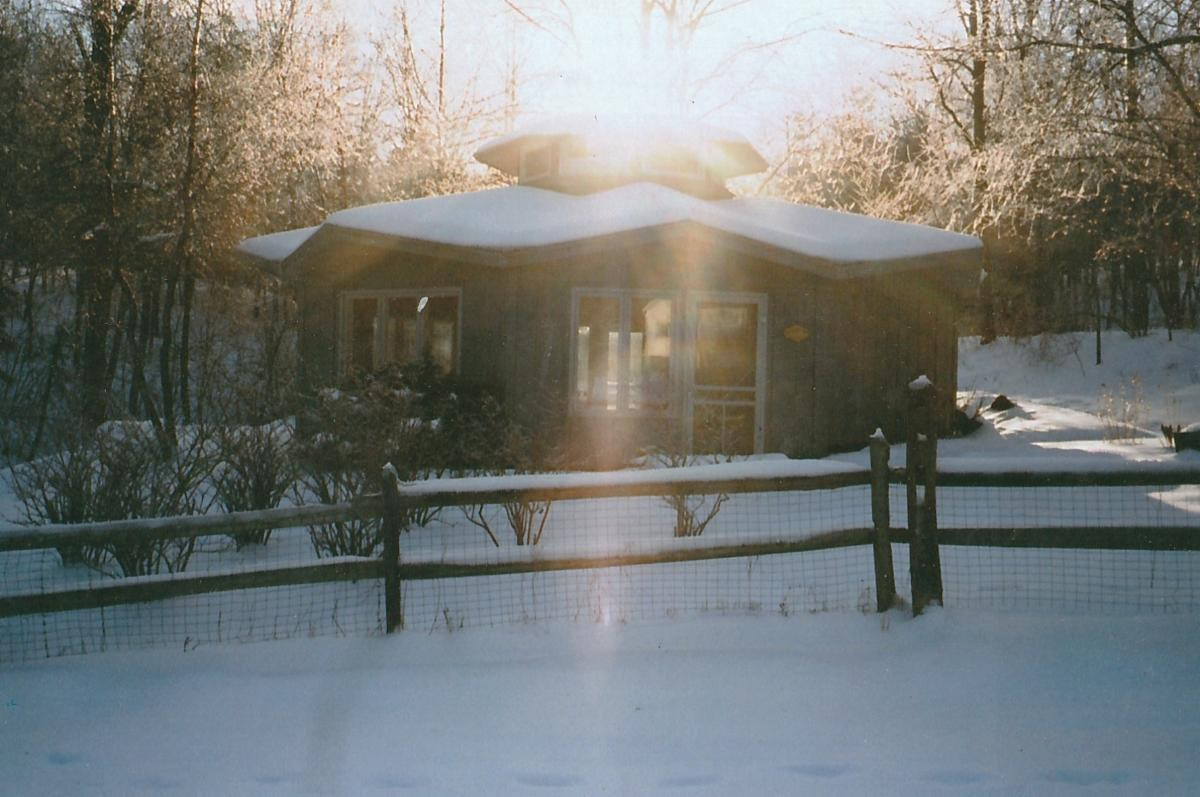 So many Hollowers write, call, or text to express deep longing to return and "be" at the Hollow. Throughout all seasons the Hollow nurtures us; a rural sanctuary where we experience unity of all life and evoke personal transformation. This 'atmosphere' is palpable to newcomers. Our daily intention is to radiate peace, harmony and love as our healing contribution to the world.
Each one of us has treasured memories, inner spaces of quietude and timelessness whether discovered on the beautifully groomed grounds, at the meditation center and waterfall, or on nature trails to the labyrinth and peace prayer pole.
Join us with a heartfelt contribution to our annual fundraising appeal.
Helping Hearts of the Hollow
Pumpkin Hollow is launching its second fundraiser - Helping Hearts of the Hollow - and we need your help to make it a success.
Thanks to two independent pledges, we have a match to your donations. If we raise $15,000, it will be matched with an additional $15,000. Thanks to all of you, we're two thirds of the way to our goal!
Your donation of any amount will be doubled, moving us closer to our goal as we end the 2021 season, and open with a flourish in 2022 with additions to staffing, maintenance and upgrades to all areas of our sanctuary.
Please give to the Hollow by clicking on the donate button below or by sending a check made payable to Pumpkin Hollow Foundation.
Namaste,
Marilyn Trotman, Treasurer
Pumpkin Hollow Foundation Board of Directors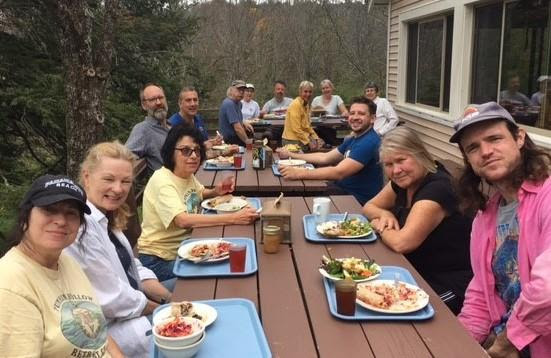 Joyful helpers at our final Work Weekend. Closing cabins, cleaning, working on the grounds and wood splitting kept us happy and hungry, with lots of fun and laughter at the evening sing-alongs. Despite the uncertainties of reopening in 2021, Pumpkin Hollow held limited programs and work weekends in summer and early fall.
Friendly Greetings from all beings who abide in the Hollow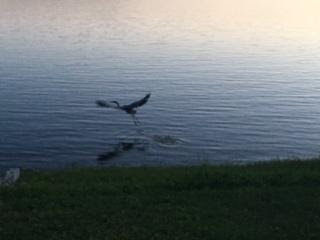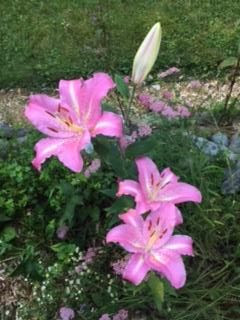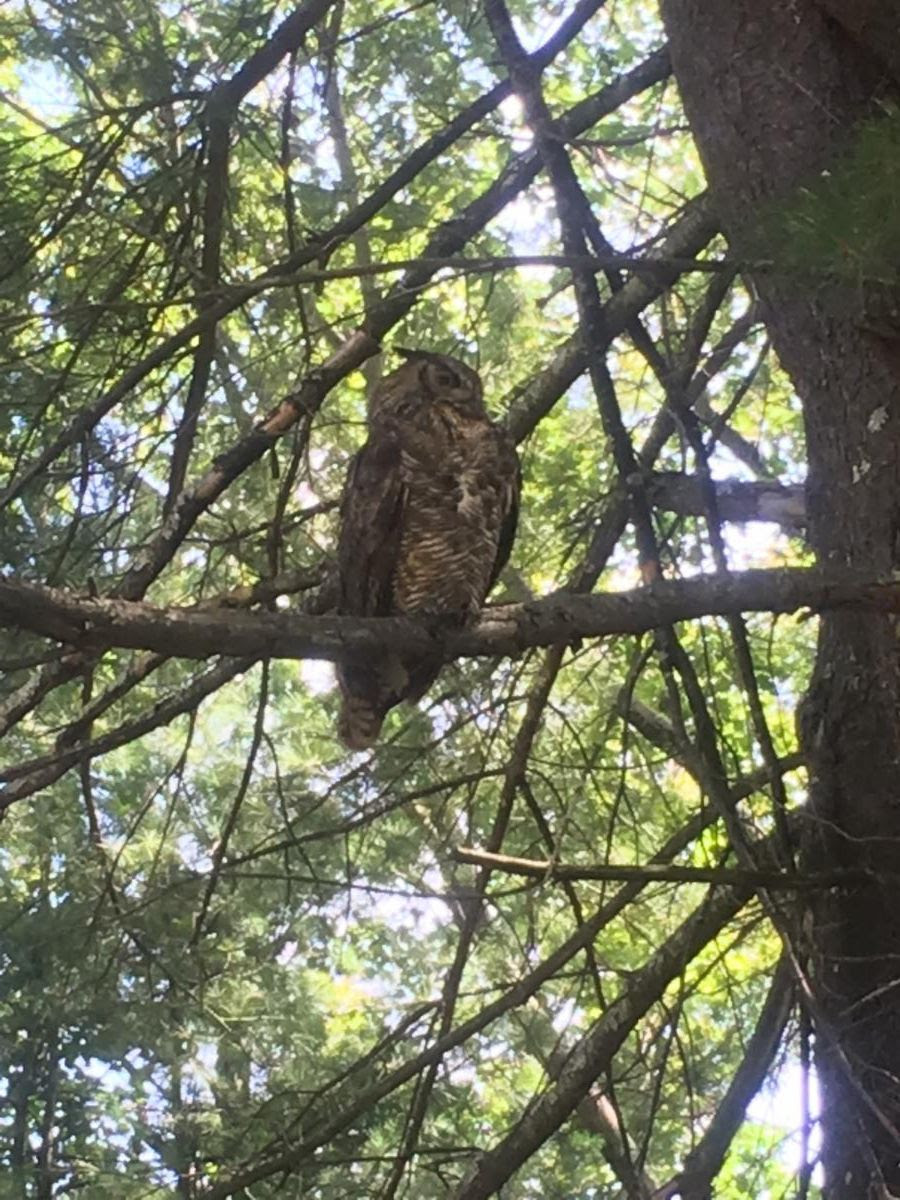 ---
Nestled amidst the Berkshire and Taconic Mountains, Pumpkin Hollow Retreat Center covers 130 acres of open fields, lush forests, colorful flower beds, and an abundant vegetable garden nourished by the crystal clear Taconic Stream. The stream flows through the Hollow, past the campfire grove and swimming hole, the garden and the meditation center, then rushes over a waterfall and out through the base of a deep hemlock-lined gorge.
Pumpkin Hollow offers a unique setting for workshops, retreats, yoga and meditation. The central farmhouse, meditation center, meeting room and renovated cabins are surrounded by shady areas on our beautifully groomed grounds. Across the stream, a network of nature trails connects to the labyrinth, Healer's sanctuary, peace prayer pole, meditation walk and campfire grove.
At this time, Pumpkin Hollow Retreat Center requires all staff, volunteers and guests to be vaccinated against COVID-19. If you have any questions, please contact the Pumpkin Hollow office. Thank you.