Greetings from The Hollow
Dear Friends,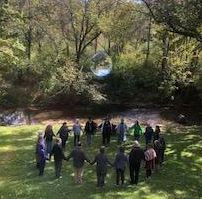 It is hard to believe that the 2022 season is ending. It feels like only yesterday we were looking ahead to a 2022 season filled with positivity and hope, and yet also with uncertainty. We are thrilled to report that the season was amazing. We welcomed back many old friends and met many first-time Hollowers. It was so encouraging to see Pumpkin Hollow humming with people, energy, and harmony. In 2023, our goal is to be able to host more retreats, have more volunteers, and have the Hollow entirely back to a pre-pandemic footing.
With this email, Pumpkin Hollow is officially launching the 2022 Helping Hearts of the Hollow fundraiser, and we need your help to make it a success. This year we are raising money against three very specific goals: a new fence and electric wiring for the garden, a new roof for a cabin, and tree management on the Pumpkin Hollow grounds. Each of these items is vitally important in helping preserve Pumpkin Hollow for the future.
Thanks to two independent pledges, we have a dollar-for-dollar match to your donations. Any amount you donate will be doubled up to an additional $10,000, moving us closer to our goal.
You can give to the Hollow by clicking on the link below or by sending your donation to Pumpkin Hollow c/o Helping Hearts of the Hollow. If you are interested in being a matching donor, contact the Pumpkin Hollow Office at <pumpkin@taconic.net.
We thank you in advance for your generosity.
Namaste,
Marilyn Trotman, President & Treasurer
Pumpkin Hollow Foundation Board of Directors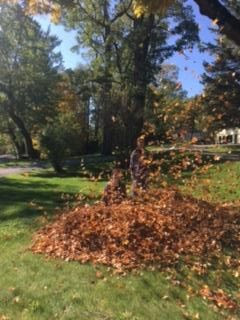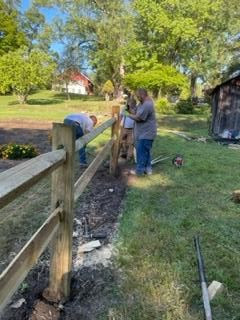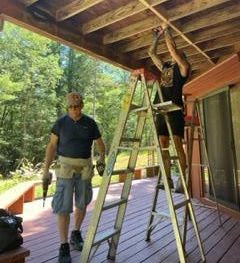 ---
Nestled amidst the Berkshire and Taconic Mountains, Pumpkin Hollow Retreat Center covers 130 acres of open fields, lush forests, colorful flower beds, and an abundant vegetable garden nourished by the crystal clear Taconic Stream. The stream flows through the Hollow, past the campfire grove and swimming hole, the garden and the meditation center, then rushes over a waterfall and out through the base of a deep hemlock-lined gorge.
Pumpkin Hollow offers a unique setting for workshops, retreats, yoga and meditation. The central farmhouse, meditation center, meeting room and renovated cabins are surrounded by shady areas on our beautifully groomed grounds. Across the stream, a network of nature trails connects to the labyrinth, Healer's sanctuary, peace prayer pole, meditation walk and campfire grove.
At this time, Pumpkin Hollow Retreat Center requires all staff, volunteers and guests to be vaccinated against COVID-19. If you have any questions, please contact the Pumpkin Hollow office. Thank you.