Advanced Invitational/Inner Processes of Therapeutic Touch Workshop - CANCELLED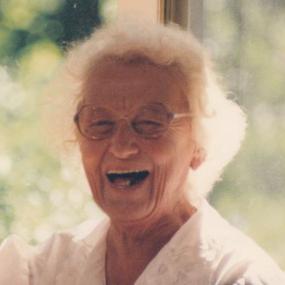 July 10 - 14, 2020 - 4 days: Friday dinner to Tuesday lunch
The theme for the Advanced retreat this year is "The Pilgrimage into Compassion: Exploring the Depths and Meaning". A pilgrimage is a sacred journey, and what is more sacred to any of us than our connection to compassion? This is the place from which the power of TT flows.
Experienced Therapeutic Touch (TT) practitioners and teachers will enjoy the opportunity to network with like-minded individuals and explore what it means to live Therapeutic Touch. The Advanced Invitational Program offers discussion and application of current TT research, awareness of Inner Self, transpersonal interactions, considerations of TT through the dying process, as well as discussion of health related issues, ethical considerations and other thought provoking topics.
You will experience new ways of thinking about and practicing TT. Participants will help create the program themselves. You will be invited to dig deeper into your Inner Self to see who you are as a healer and continue to answer the question Dee has asked so often, "Why do you want to be a healer?" You will have numerous opportunities to give and receive TT in a beautiful peaceful setting. For participants comments about the program, see below.

All applications will be reviewed by Diane May, Facilitator and Evy Cugelman, Assistant Facilitator. Acceptance for the above program will be limited to those who are health professionals or lay persons involved in health related activities, such as hospice volunteers. This program was developed in collaboration with Dr. Dolores Krieger, PhD, RN, and co-founder of Therapeutic Touch.
You must submit an online application in order to be considered for this program. Please see below.
***Application is below quotes of recommendation for the program *** There will be NO postal mailing unless requested.
Prerequisites: Basic Level Program, Intermediate Level Program followed by approximately one year experience of TT practice.
Comments on the Advanced Program at Pumpkin Hollow:
"Pumpkin Hollow Retreat Center is an ideal environment to explore, reflect and deepen the Therapeutic Touch experience at the advanced level." Cheri Brady
"As a first time attendee at Pumpkin Hollow, I experienced a profound sense of grounding from the moment I stepped onto the grounds - it was SO peaceful and relaxing! The sense of openness and camaraderie made me feel so welcome. I learned and grew in a comfortable environment - I even sensed Dora's presence one day in the mediation room - I can hardly wait to go back this year!" Christina de Carlo
There is something very special about Pumpkin Hollow and it cannot be described in words. Come to Pumpkin Hollow and experience the feeling for yourself. Experience the trees, the meditation center, the labyrinth, the people of Pumpkin Hollow and the spirit of Dora who still seems present when we gather there to do Therapeutic Touch." – Doreen Sullivan

I was wondering what it would be like to attend Advanced without Dee's physical presence. I'm thinking that we will never quite replicate that experience, but I was pleasantly glad to see that her "krazies" are carrying the ball forward. The program was filled with many interesting topics. It is wonderful to be with our fellow "TT-ers" and to share their supportive energies. I found it inspiring to hear what others are doing with TT and how each of us doing the smallest project will help to carry the work of Dora and Dee forward. The support and mentoring available to us through TTIA is phenomenal." – Judy A. Custer

I have been privileged to attend the Advanced Invitational TT workshop at Pumpkin Hollow for a number of years now and can't say enough praise about it. Pumpkin Hollow is a magical place to practice TT with other practitioners on healees from the community and on each other. Being together in this most lovely natural setting fosters a very special sense of belonging, is nourishing spiritually, and offers an opportunity to deepen our knowledge of TT and sensitivity with respect to ourselves and others, an essential component of healing. It is also a wonderful place to connect with longtime friends and begin new friendships with like-minded human beings." – Doris Weber

No matter how many times I come to any of the TT programs at PHRC especially the Advanced; I am always amazed at how much understanding of the process is deepened, as well as the connectivity to the universal healing field and the community of like-minded practitioners. Exposure to TT is like peeling an onion, the more you study it, the more complex and yet elegantly simple it appears. There could be no better place than Pumpkin Hollow for the advancement of one's TT practice." – Vicky Biondi
The cost of the program is $460
Single accommodations are an additional fee.
There are limited scholarship funds to assist with the Advanced Invitational Fees. Please contact Pumpkin Hollow Retreat Center to apply for assistance with some or all of the fees; they will be distributed based on application and availability.
Note: You must submit an application in order to be considered for this program.
To submit an application online, click here.
Facilitator Information:
Facilitators: Diane May, RN, QTTT and Evy Cugelman, RN, BA, QTTT
Group Leaders -
Holly Major
Elaine Wilk
Vicky Biondi
Laura Pokoradi
Rhonda Selvin
All Therapeutic Touch Facilitators, Teachers and Mentors at Pumpkin Hollow retreat Center (PHRC) meet the very highest standard and are Qualified Therapeutic Touch Teachers (QTTT) through Therapeutic Touch International Association (TTIA). They each have many years of experience and are highly skilled Therapeutic Touch Practitioners. The Therapeutic Touch (TT) programs offered at PHRC meet all the requirements to allow participants to further their TT education and meet the TTIA guidelines to become a Qualified Therapeutic Touch Practitioner (QTTP).
Contact Name:
Pumpkin Hollow Retreat Center