Celtic Shamanism - CANCELLED - Rescheduled for 2021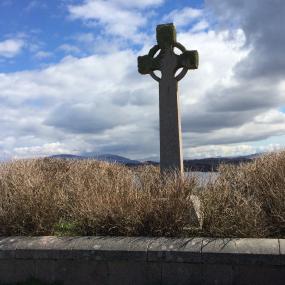 May 14-17; August 27-30, 2020 Arrival Thursday night; Friday breakfast through Sunday Lunch
Celtic Shamanism: Two Year Program 2020-2021 taught by Jane Burns.
This training is offered on four three-day weekends that occur over a two-year period. Application and strong journeying skills are required to qualify.
This training provides a deep examination of Celtic life through a shamanic lens. We will mine and investigate Celtic lore and cosmology, seasonal ritual and celebration; the Celts' reverence for their homeland and the natural world, their dedication to tribal responsibility and a virtuous life; and their powerful and poetic healing and spiritual practices. Self-study and healing are emphasized as well as honing skills to work in the aid of others. Healing work will include, but is not limited to, a study of shapeshifting, soul archetypes, dismemberment, sovereignty, and emotional clearing (alchemy). Skills training will explore spell breaking, depossession, extraction healing, psychopomp, power and soul retrieval. We will also visit various timeless realms within the Otherworld, such as the faery kingdoms, the mystic sea, and the land of the dead. Lecture and journey time will be reinforced by a number of rituals, creative exercises and healing ceremonies.
Begins May 14, 2020. Second part August 27-30, 2020. Now accepting applications. Contact Jane directly at her website: journeystothesoul.com
I highly recommend Jane Burns' programs and trainings in Celtic shamanism. Jane brings a broad knowledge of Celtic myth and lore to her teaching, and her shamanic work is deeply enriched by her own spiritual practices of contemporary Celtic traditions. Over the years she has inspired many people with her memorable teaching, ceremonies, and rituals.
* Tom Cowan, PhD., author of Fire in the Head and Yearning for the Wind*