Spring -into- Action-Spring Volunteer Work Weekends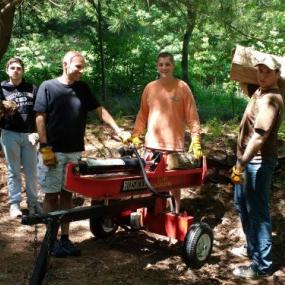 April 19-21, 2019; Friday dinner through Sunday lunch
These work weekends offer a special kind of communion within the sanctuary of the Hollow and fellowship with one another. The projects are preparing for the busy season ahead: spring cleaning cabins and painting the cabins, planting the garden, and cleanup of grounds from winter . We invite all hearty souls to join us for morning meditations, nature walks, reflective evening activities and to share your time and energy in service to the Hollow.
All of these volunteer weekends are no charge. We ask everyone to please bring your own linens/sleeping bag and towels/washcloth.
Facilitator Information:
Work weekends are organized by the Pumpkin Hollow community.
Contact Name:
Pumpkin Hollow Retreat Center