The Life and Times of Pumpkin Hollow, Northeast Federation and the Theosophical Society in America 1950 - 2020 - CANCELLED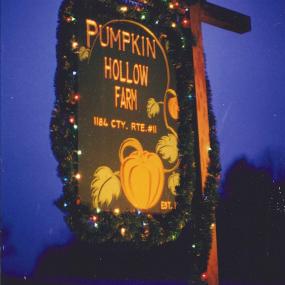 September 4-6, 2020 Friday dinner through Sunday lunch
Celebration of people and events that propelled Theosophy into the 21st century. Dora, Fritz, Sellon & Kern families, Joy Mills and the other leaders and members will be commemorated. Food, fun, meditation, ritual, nature and storytelling along with an art show will fill the weekend. Archivist Janet Kerschner will provide historical perspective, vintage video and much more. Long time Hollowers Michael Sellon and Carolyn Wheeler will guide us through the legend, lore and great fun found at Pumpkin Hollow. President Barbara Hebert will attend, along with Michael Gomes attempting to electronically interview Stephan Hoeller from his home in Hollywood. Don't miss this program!! Lodges, Study Centers and members are encouraged to provide the history, videos and art to complete this presentation. We hope to present the full panorama of the activity by our members and institutions. Send either email or snail mail to NETF or Pumpkin Hollow.
Full payment of program fee is your deposit for this special program.
Program Fee: $100 and is non-refundable deposit.
The Northeast Federation (TSA) through the generosity of the Sellon Trust and our members will help with the cost of the room and board. Members of TSA in good standing as of 1/1/18 are eligible for this scholarship.
The scholarship will be $130 and the guest will pay the balance for room and board: $75.
Single Rooms are an additional $40 per weekend.
For further info and registration contact Pumpkin Hollow Retreat Center.
Contact Name:
Pumpkin Hollow Retreat Center