The Gift of Silence (The Hollow's Autumn Meditation Retreat) - CANCELLED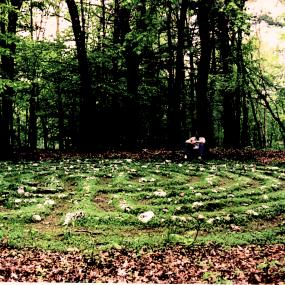 October 16-18, 2020 Friday dinner through Sunday lunch
The Gift of Silence
Visit Pumpkin Hollow as mother nature prepares for her long winter slumber and we silently attend to her quietude. Nature's beautiful forms beckon us to embrace the peace of life. By silencing speech, we create the opportunity to deepen our communion with Nature and to become more sensitive to each other. Relaxing our mental and emotional energy patterns frees us to embrace enormous cosmic energy. Like the falling autumn leaves we surrender and receive Nature's flowing energy fields of vibrant color, pure sound, and soft caresses. At such times, we can experience inner calm and the spaciousness of being at one with life's radiance.
On Friday evening we will gather to share our intentions before we melt into the 'silence' of not speaking. This retreat presents the challenge of becoming more aware of our patterns of thinking and feeling. Our group meditations and group activities will create a shift of focus. Through the four elements: earth, water, fire, and air, we will become alert and attuned to the rhythms of nature that support a healing process.
Activities:
Earth—light gardening
Water—group meditation by waterfall
Fire—evening campfire
Air—slow walks on the trails
Peaceful contemplation
Early morning group meditation and light yoga
Time for solitude and personal introspection
It is the spiritual arrow of intentionality that guides and opens doors. It is the intention of Pumpkin Hollow to serve as a center of peace in the world. Come to silent retreat. Be at peace and contribute to this vibrant field, as we freely radiate peace and goodwill out to the world.
Program Fee: $80
Room and Board - please see our registration page
Facilitator Information:
Facilitators, Carolyn Wheeler and Leda Milazzo are long time Hollowers and devotees of the Gift of Silence.
Contact Name:
Pumpkin Hollow Retreat Center